#1 Party Rentals Tomball TX
For the best of the best in party rentals Tomball TX, choose Torkay Events, the leading event services production company in the Houston area since 1992. We specialize in making event dreams an achievable reality by considering all of the tiny details that make parties and celebrations a memorable success.

Choose our 5-star reviewed company for excellent customer service, on time delivery and set up, competitive pricing, and a stellar selection of party chair and table rentals for every occasion. Whether you're celebrating your boss's retirement in style, helping plan your child's kindergarten graduation, or throwing a stylish and over-the-top sweet 16 birthday party, we're the party rentals Tomball TX experts our community chooses again and again to help create outstanding experiences.

We take great pride in celebrating the little and big moments with you year after year in Tomball, Texas. Let us help make your important event a smooth and significant one with our party rentals Tomball TX options. Whether you're looking for a rental for wedding ceremonies or planning a small gathering for a family reunion, we're here to help. Give our experienced team a call at (888) 283-2623 or browse our online inventory to get started today.
Tables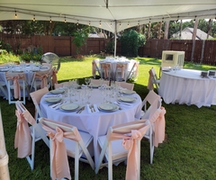 Chairs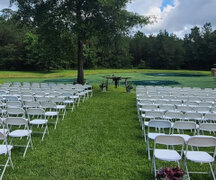 Tents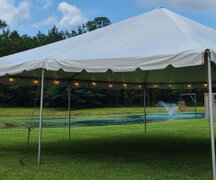 Table Cloth Linens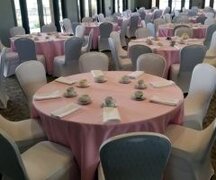 Table Cloth Spandex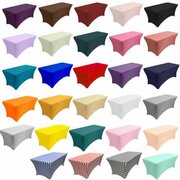 Dancefloor and Flooring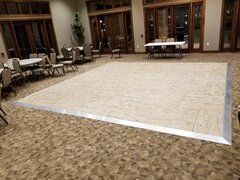 Staging
Cooling and Heating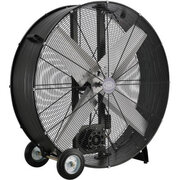 Catering - Food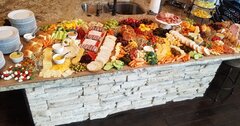 Audio and Visual Equipment and Effects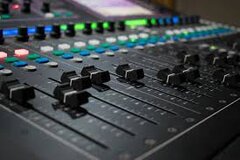 Inflatables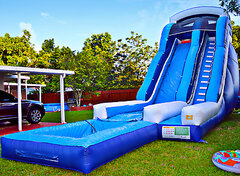 Generators and Power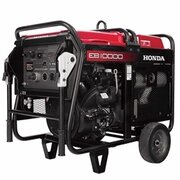 Concessions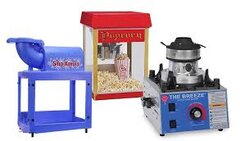 Hand Wash Stations, Toilets, Trash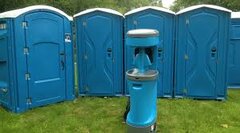 Beverage Service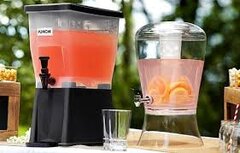 Decor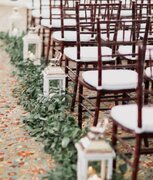 Lighting and Effects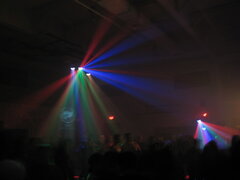 Professional DJ Services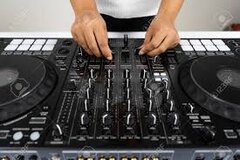 Cooking Equipment and Food Prep Rentals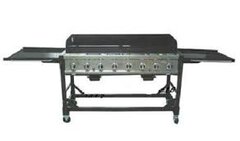 Bartenders and Staffing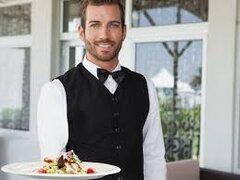 Food Service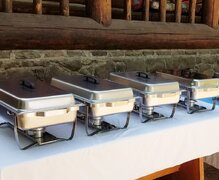 Yard Games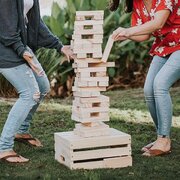 Traffic and Crowd Control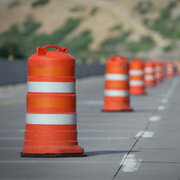 Photography - Photo Booths - Photo Walls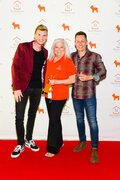 Glassware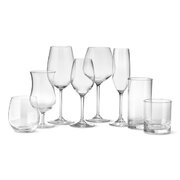 Chair Covers and Sashes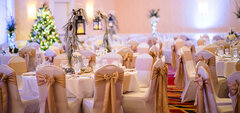 Casino Tables and Accessories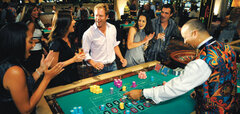 Napkins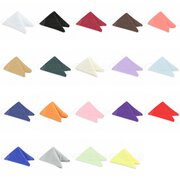 Characters and Performers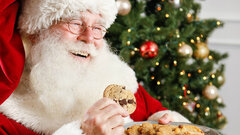 Table Runners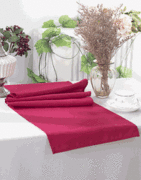 Umbrellas and Stands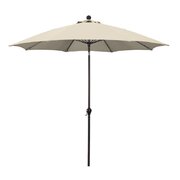 Silverware - Flatware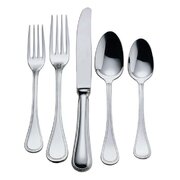 Pipe and Drape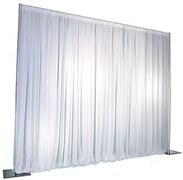 Featured Items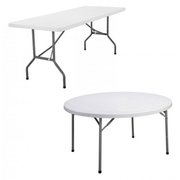 Reserve Your Party Rental in Tomball
We make reserving your party rental in Tomball as easy as unlocking your phone and shopping online. Browse our wide selection of dependable, high quality party rental supplies near me, add your selections to your cart, choose your event dates, then check out! We take the stress out of event planning and put the fun into your function with our convenient, easy-to-use online booking system.

For weddings, birthday parties, corporate events, retirement celebrations, aware ceremonies, and every special occasion in between, our team of event specialists is here to support all of your party rental in Tomball needs. Reach out by phone by calling us at (888) 283-2623 or learn more about why we're the #1 choice for chair and table rentals for wedding receptions on our website!
Banquet Chair Rental
We offer a wide selection of high quality banquet chair rental options for every occasion and event. With several selections of durable, but designer-friendly party chairs and tables to choose from, we're confident our equipment will support the theme of your event as well as your guest list.

Our white folding chairs, both with padded and non-padded options, are a wonderful addition to your wedding ceremony, graduation, quincenera, corporate event, and so much more. We also offer kids white folding chairs so the little ones have a place to sit while still matching the theme of your event. We offer the best chair party rental options because we know how important it is for your guests to be seated comfortably over a long period of time.

For affordable, but reliable banquet chair rental options, get in touch with our team or browse our amazing online inventory today.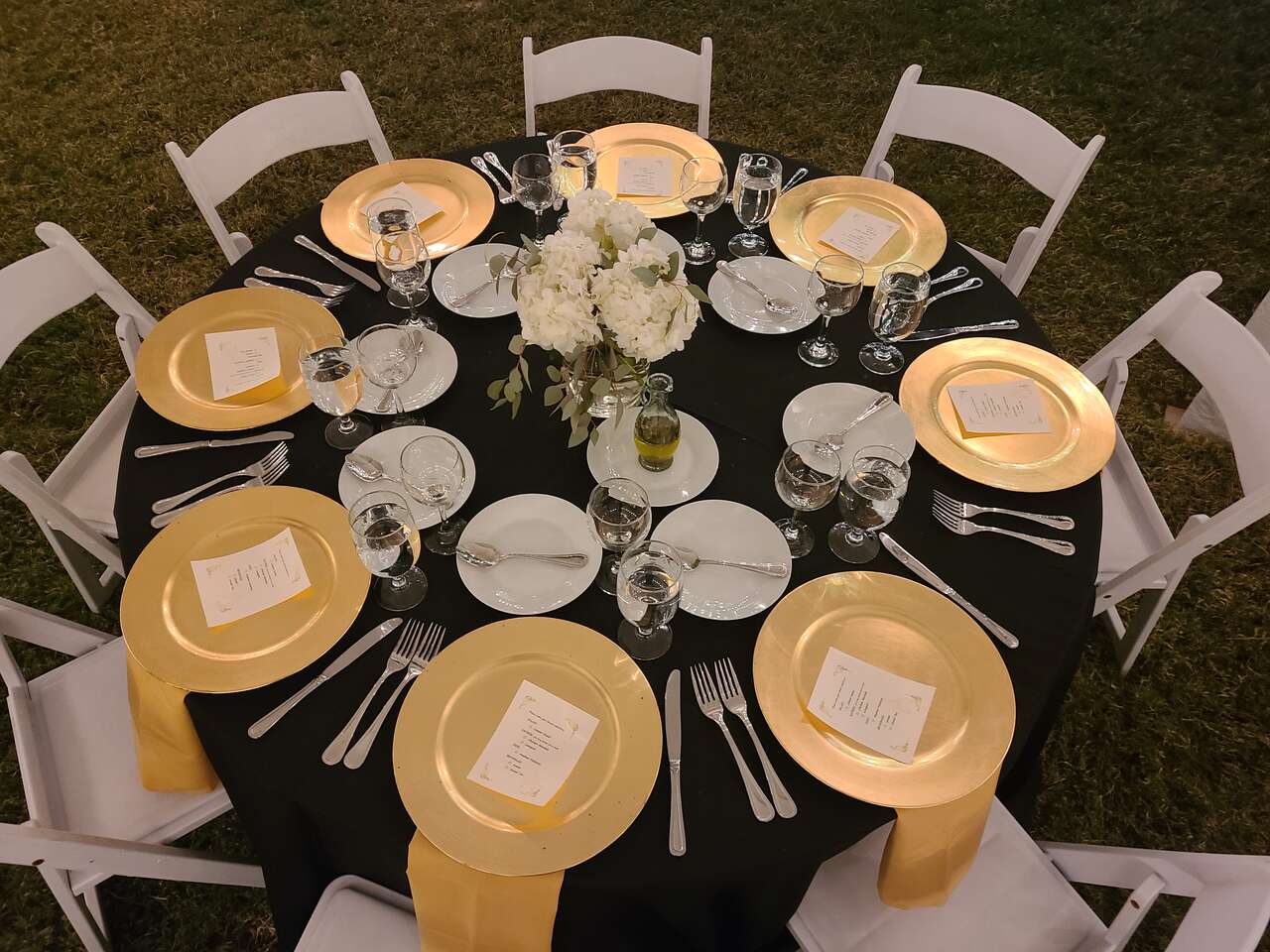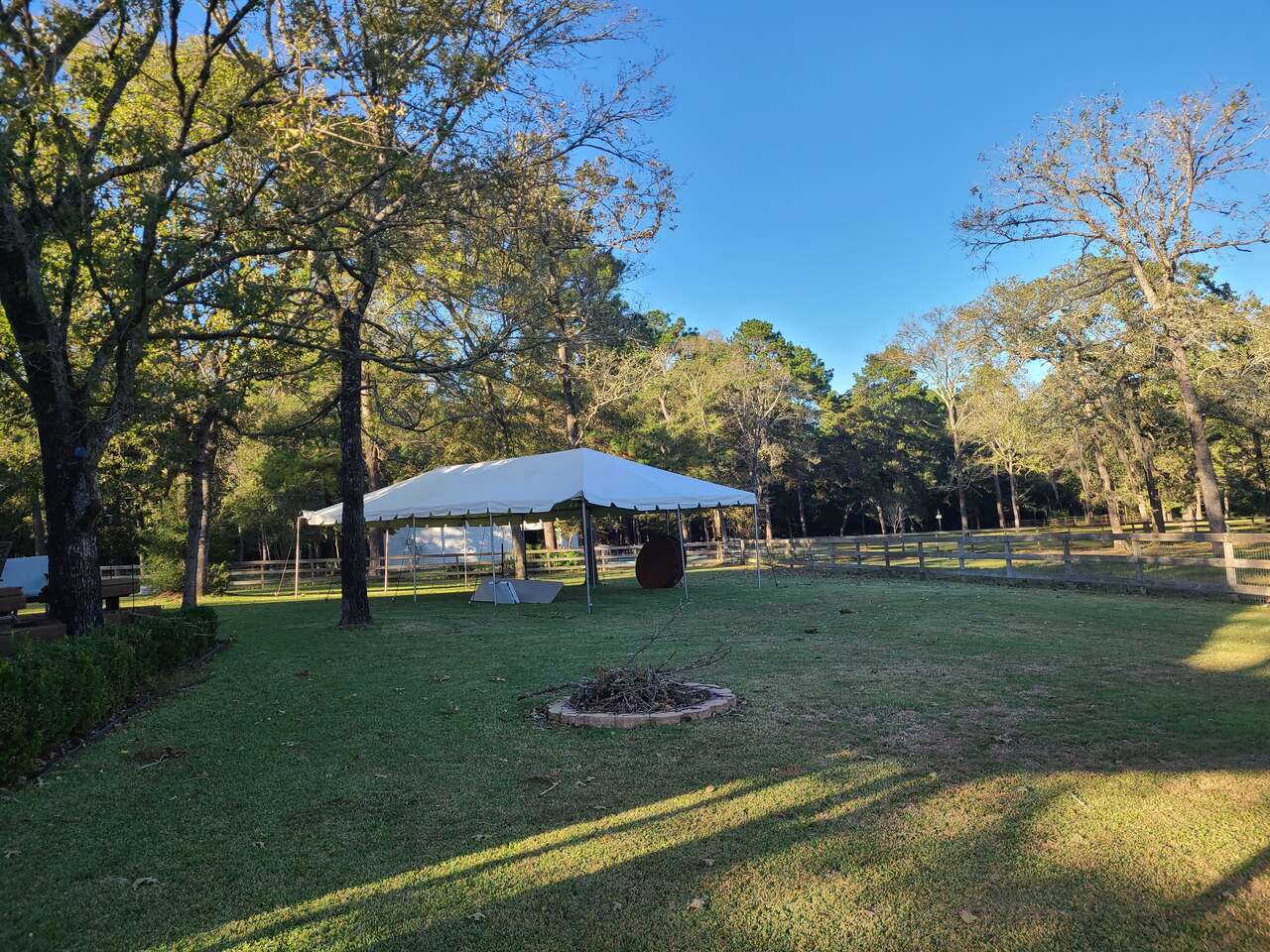 Canopies for Rent
If you're searching for the perfect canopies for rent near me for your upcoming wedding reception or outdoor event, look no further than Torkay Event Services for style, selection, and service. A beautiful canopy tent for rent will elevate your event in a simple, but striking way.

Tent rentals are the perfect way to ensure your guests have a great time and stay for a long time. Make sure your guests are comfortable and relaxed with the shade of canopies for rent near me. Browse our chair and tent rental options online to start building out your reception or celebration, and get on our books today!
Dance Floor Rental
Make instant memories at your wedding reception or party with our versatile, durable dance floor rental options for every occasion! Perfect for indoor or outdoor events, our dance floor rental Tomball selections come in a variety of colors and styles to best suit the design and theme of your event, including wood grain, wood parquet, black carpet, and white PVC plastic.

Made with heavy-duty, resistant materials, these dance floor rental selections are built to hold 75% of your guest list at once. We've expertly laid out how many pieces your dance floor will need to handle the amount of guests you're expecting. Take a look at our styles of dance floor for rent on our website to get an estimate of how many pieces your event will need. Any questions? Give us a call at (888) 283-2623 to go over your options today.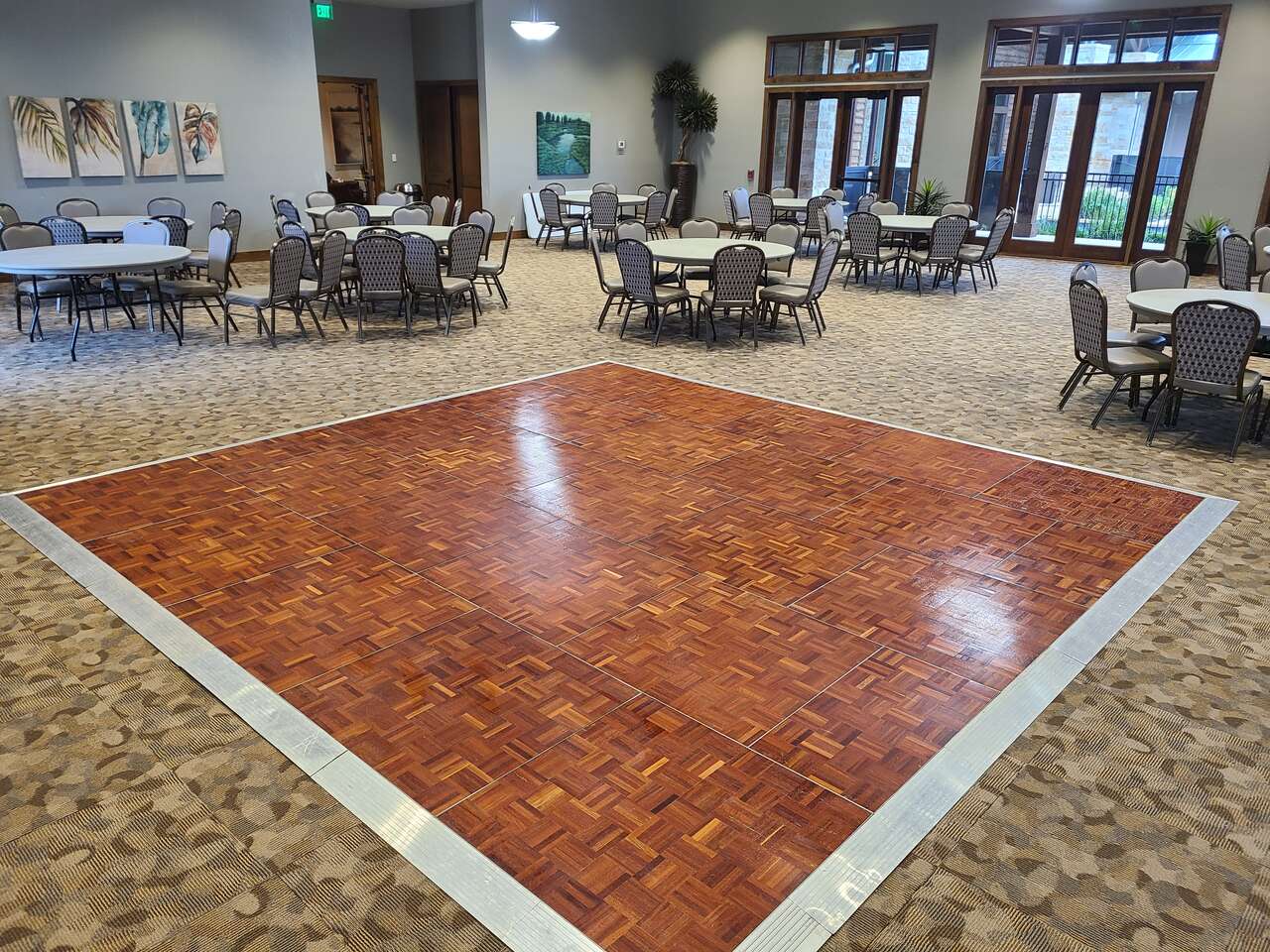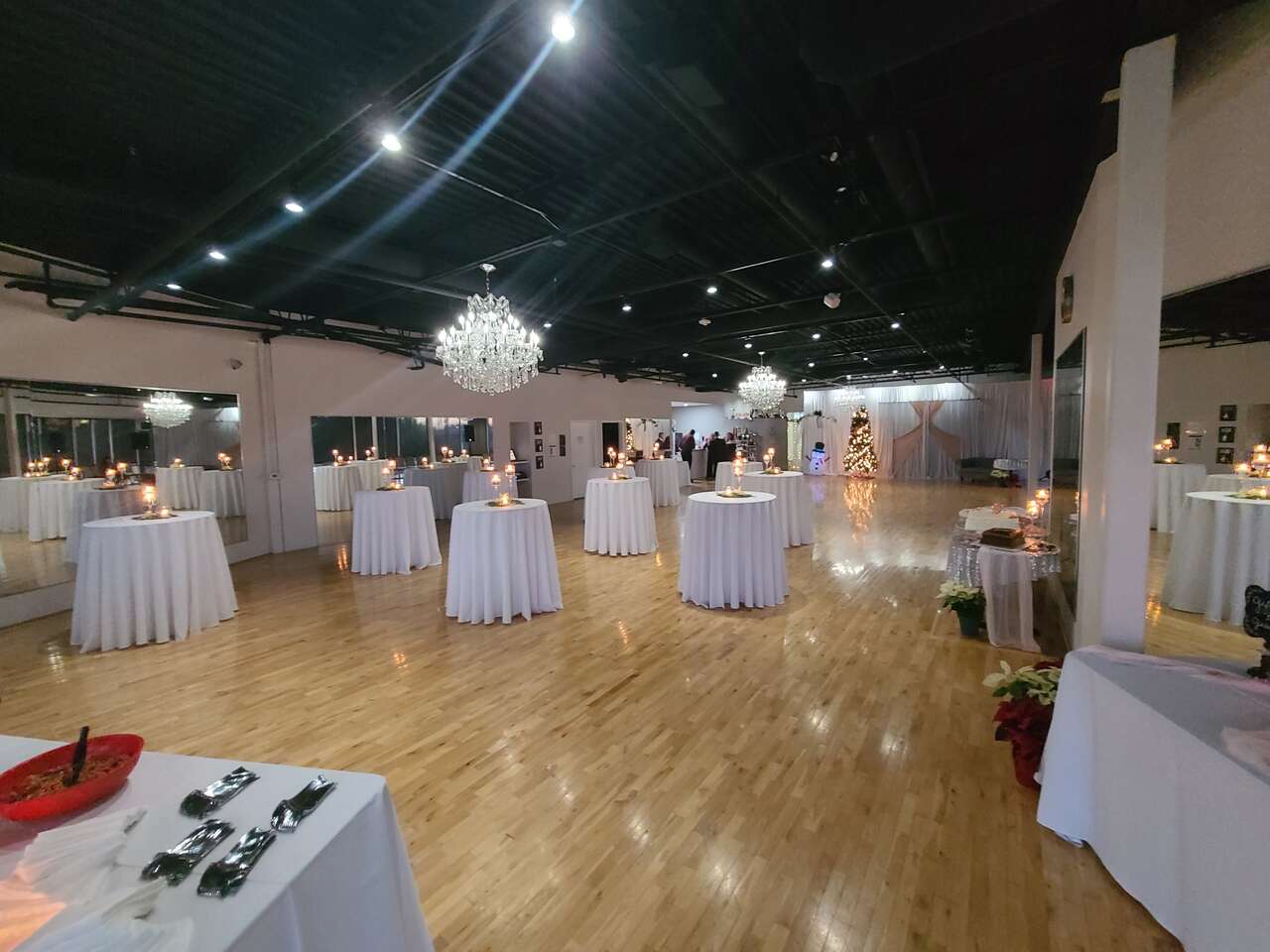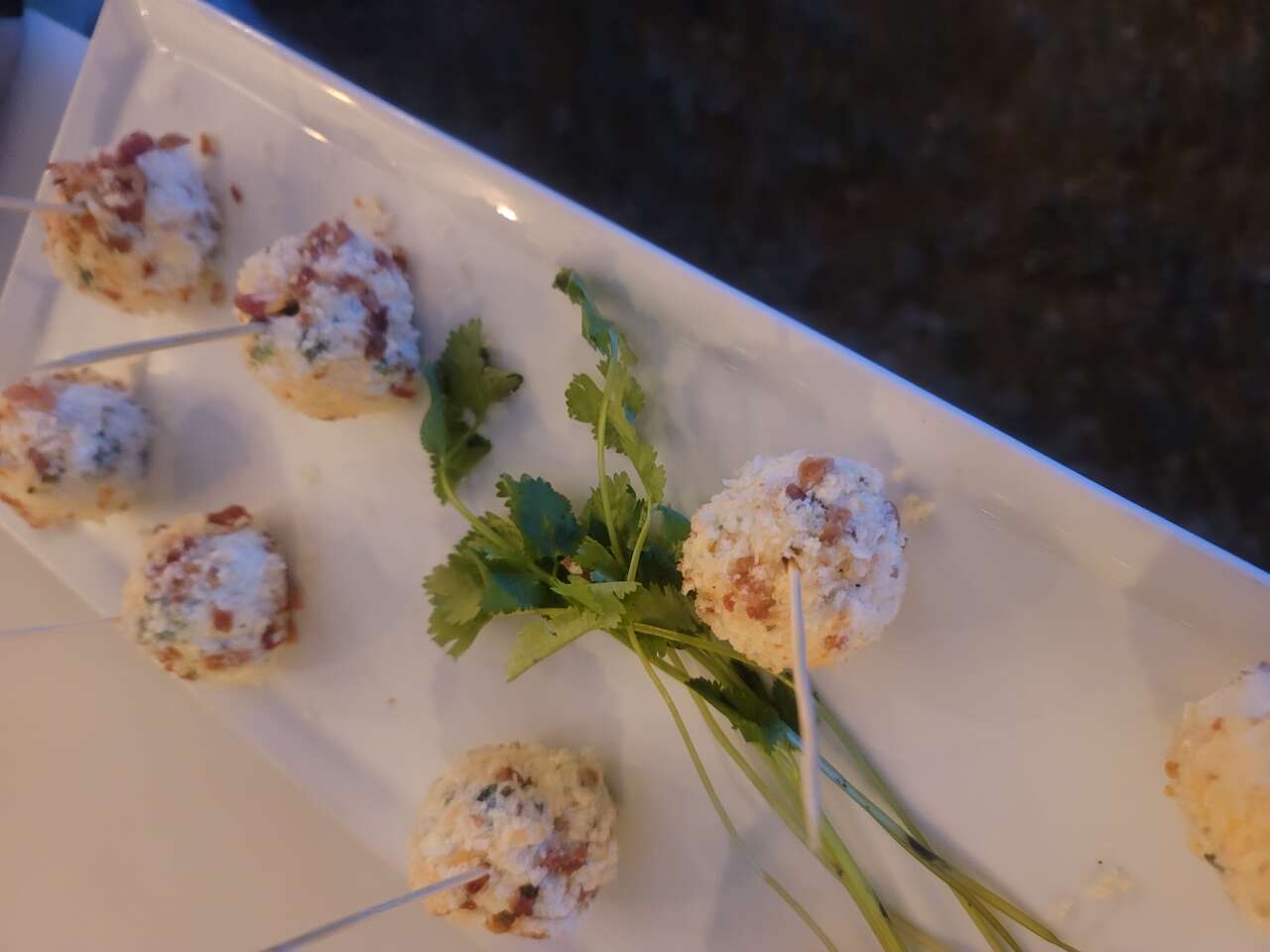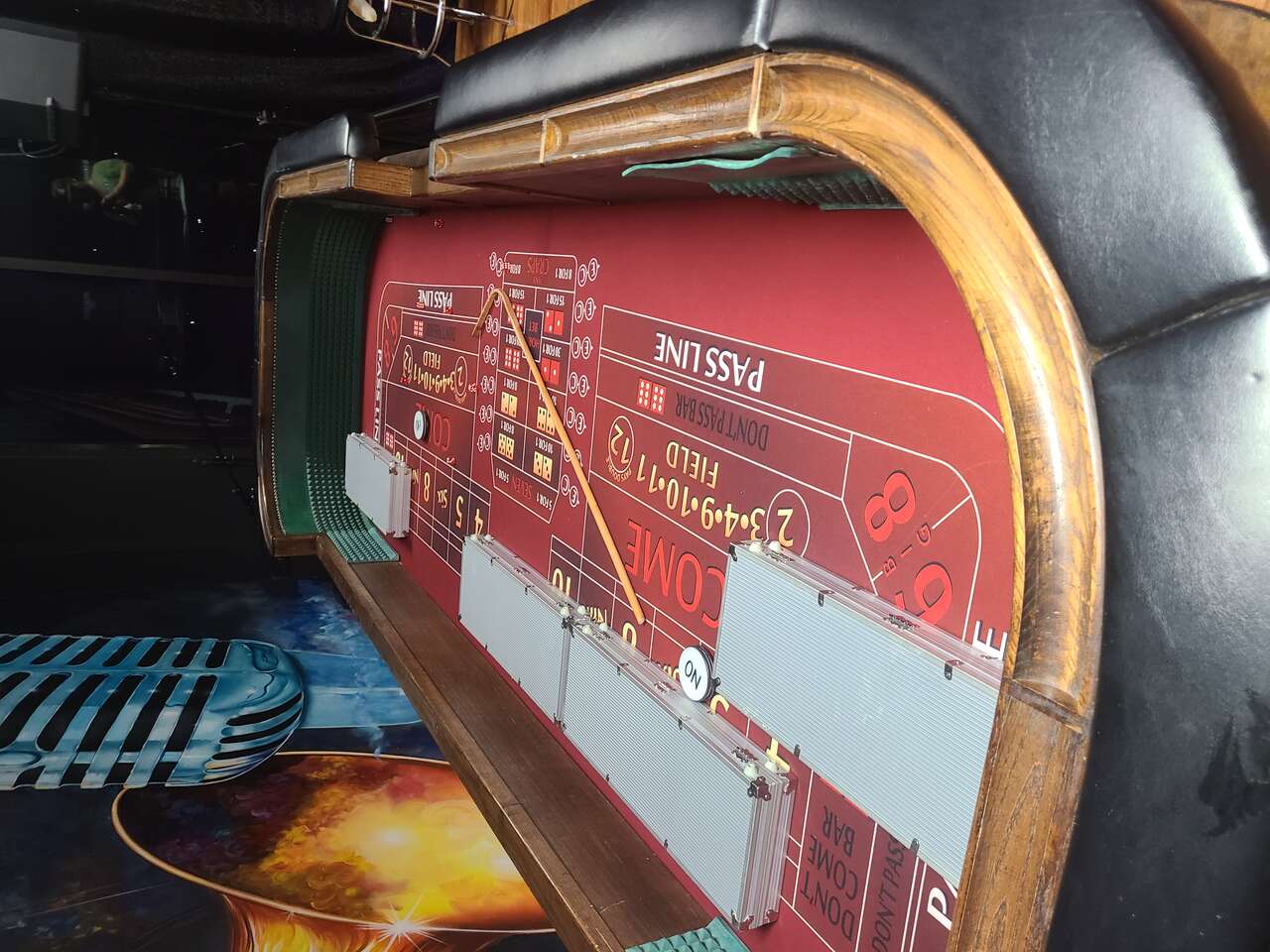 Event Tent Rental
Make sure your next outdoor celebration goes off without a hitch with our affordable and reliable event tent rental services. Shade is necessary when planning outdoor events in Houston, which is where our eye-catching rental tent near me selections save the day. Provide a place to relax and avoid the sun with our wide variety of Tomball tent rental options for every occasion. Take a look at some of our most popular event tent rental choices below:

10x10 White Commercial Quality EZ Up Tent: Our smallest party tent rentals Tomball option is great for setting up a gift station, guest sign in, photo gallery, and other smaller scale stations at your wedding or event. For smaller tent parties, this is our recommendation for creating an upscale look at your outdoor event on a budget.

20x20 High Peak Commercial Frame Tent: Perfect for outdoor birthday parties, wedding receptions, corporate events, and other gatherings, this style of party rental tent comfortably seats 45 guests.

30x30 Commercial White Frame Tent: One of our larger options, we recommend this size if you're looking to rent a tent for a wedding or large corporate function. With 900 square feet of space, this tent accommodates 90 guests comfortably, depending on seating arrangements.

We also carry all of the necessary accessories to help round out your event, including tablecloth rentals, furniture rentals, AV equipment, sanitation stations, and party tent flooring. For closed tent rentals, we offer white or clear sidewalls that help alleviate wind or inclement weather without sacrificing style for comfort.

Our team of event professionals will help review your guest list and provide our recommendation for seating that best suits your event location and set up. Give our team of event experts a call at (888) 283-2623! You no longer have to search for canopy tent for rent near me with Torkay Event Services!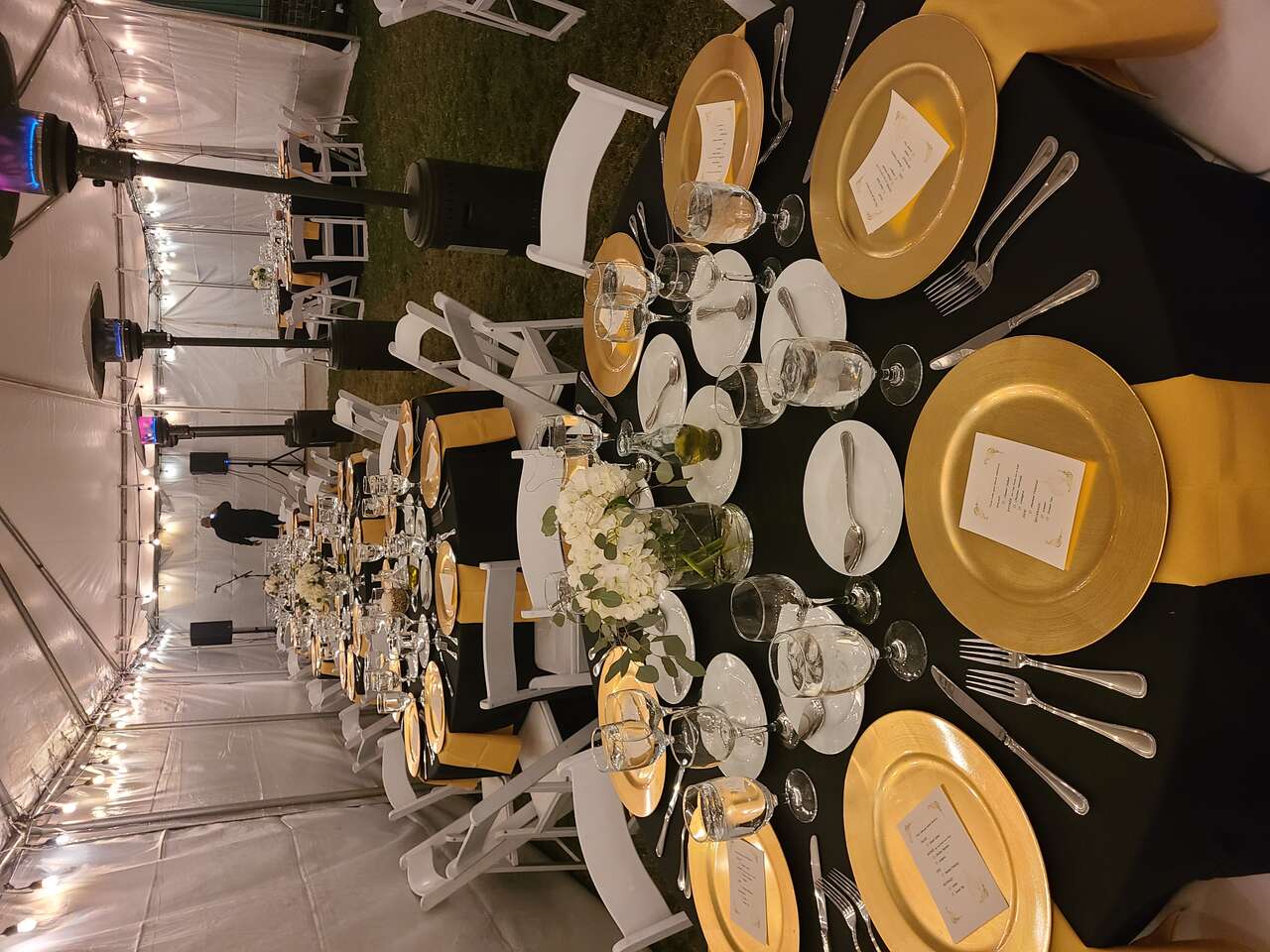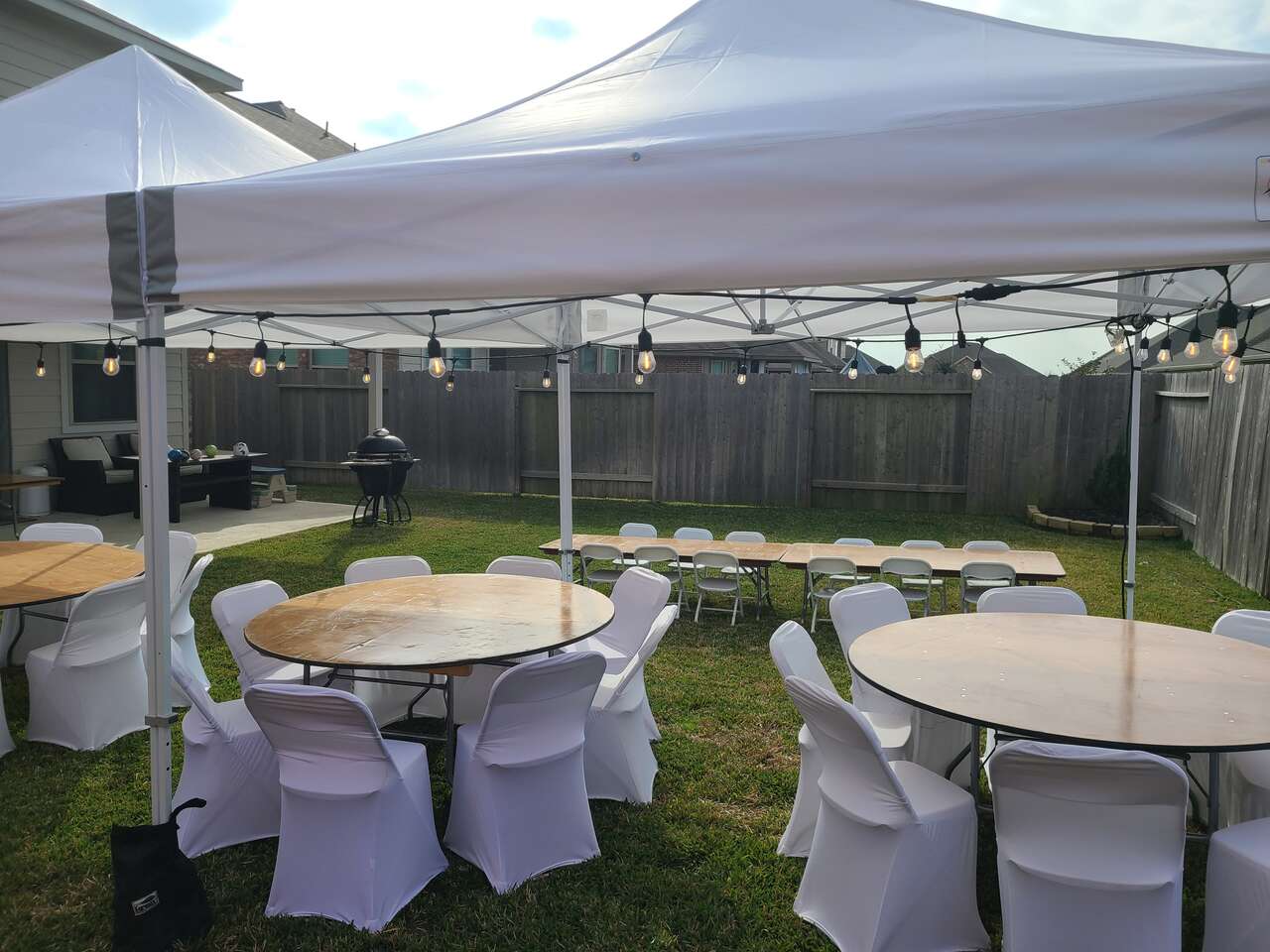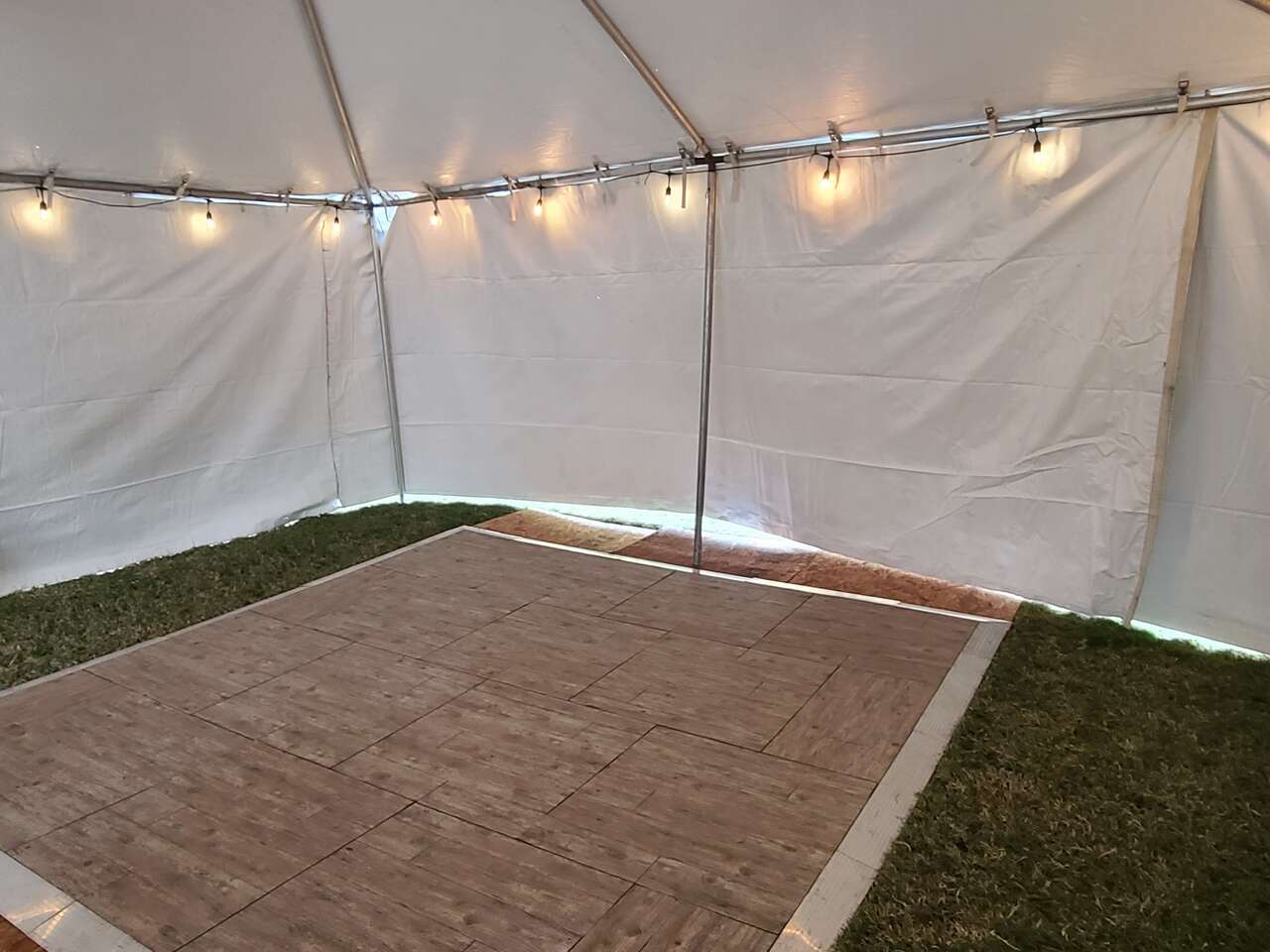 Party Equipment Rental in Tomball Texas
For all of your party equipment rental in Tomball Texas needs, choose the company that manages it all. We have years of experience planning a wide variety of events and parties, so we think of the hundred of details that make our event rentals Tomball successful and memorable.

For weddings, graduations, award ceremonies, and banquets, our 5-star reviewed event furniture rental Tomball makes it easy and convenient to plan parties on your own time from your phone! View our inventory of tents, furniture, linens, AV equipment, and chair rental Tomball options online and begin planning your event today.

We are an all-inclusive event production company providing party decor rental, dancefloors, catering and concession services, professional DJs, staging, crowd control, and any other services that will help you create the perfect party in a tent.

Don't let the stress of event planning dampen your spirits or ruin the occasion you're celebrating. Choose our experienced, friendly party equipment rental in Tomball Texas team to help you plan and execute the perfect event on your schedule and budget!
Wedding Rentals Tomball
To celebrate the most special day in someone's life in a memorable and beautiful way, choose our luxurious wedding rentals Tomball services and rest assured that it will be an unforgettable experience.

From wedding tables and chairs to linens and decor, we think of every single detail that will elevate your wedding and create lasting memories for all involved. As an all-inclusive event production company, we offer wedding decor rentals Tomball to fit every theme and desired style. Our experienced designers will help piece together the perfect decor rentals for weddings options to make any wedding dreams come to life.

We carry a wide variety of wedding tent rentals Tomball and all of the appropriate accessories that will take your outdoor wedding or reception to the next level, keeping your guests shaded and comfortable in the process. With our designer friendly chair rental for wedding options, we cover ever aspect of the ceremony from start to finish.

Get in touch with our wedding rentals Tomball experts today to discuss the details of your big event at (888) 283-2623, or browse our online inventory to start planning your big day. You don't have to search for wedding party rentals near me - you've found the perfect fit with Torkay Event Services.


Tomball TX Catering
For top quality Tomball TX catering with variety and class, choose Torkay Event Services. Our catering services are perfect for weddings and other important celebrations. Our team of professionals will work with you to create the perfect menu for your special event. With our inclusive services, you can handle the catering, furniture, decor, and rent tablecloths for wedding with one elite production company.
Tomball AV Party Rentals
Rent the latest and greatest in audio-visual equipment with our Tomball AV party rentals options, including speakers, monitors, stands, and carts that will help you keep the party going all night long. With our top of the line party equipment inventory, you'll throw the most memorable wedding in Houston with ease and style, complete with all of the necessary AV functions to create a lasting experience.
Awards Ceremonies, Graduations & Banquet Rentals in Tomball
Create long-lasting memories and celebrate in style with our premium banquet rentals in Tomball! Our durable, affordable, high quality event furniture rental options are perfect for awards ceremonies, graduation celebrations, and other large-scale banquet style events.

Seat large groupings of people comfortably and create an atmosphere of commemoration with the help of our banquet rentals in Tomball. Larger events of this nature require appropriate seating and a reliable banquet table rental to manage all of the little details that will make your day run smoothly. Whether you're offering catering, need an area for gifts, or want to showcase photos and videos in style, our large selection of table and chair rentals Tomball will help make the day a success.
Proudly Serving All of Tomball Texas Party Rentals
We're delighted to offer our Tomball Texas party rentals to the metro Houston area, including the cities of Cypress, Magnolia, Hockley, and Northwest Houston in Harris County. H-Town is known for throwing extravagant, unforgettable celebrations, and our team of event specialists take great pride in helping create those lasting memories across our city and communities.

Whether you're planning a lavish wedding, hosting a retirement celebration, or anything in between, our experts are here to help. We service the 77375 and 77377 zip codes and surrounding areas with our 5-star reviewed Tomball Texas party rentals. Get in touch with us by giving us a call at (888) 283-2623 or browse our online inventory to book your party decor rental Tomball today!
Tomball Event Rental FAQs
We understand there are many factors to consider when deciding which Tomball event rentals company to work with for your upcoming special occasion, which is why we do our best to answer all of your questions upfront and provide as many details as possible so you can make the best choice for your party.

Take a look at some of our frequently asked questions below and get in touch with our team of party rental supplies experts at (888) 283-2623 to find out more about our versatile services and equipment.

1. How do I book equipment for my event?
We make it quick and convenient to book chair and table rental options for your events online or over the phone. Browse through our party rental website to view our equipment inventory ranging from chairs for events that work for a wide variety of seating arrangements to table and tent rental options for every occasion.

Once you've found your desired party equipment, add your selections to your cart, choose the date and time of your event, then check out. If you have additional questions about the details of your party rental supplies, give us a call at (888) 283-2623.

2. What areas do you deliver to?
For our Tomball party rentals, we deliver to all of Houston and surrounding areas, from the coast of Galveston all the way across to Conroe and everywhere in between. Our delivery services are flexible and dependable, so get in touch with us today to learn more about how we can help you plan the party of your dreams.

3. How many tables do I need for my guests?
Depending on the style of the event you're hosting and if your guests will be seated or standing around cocktail tables, we can make appropriate arrangements to seat all of your guests comfortably. We carry a range of table rentals Tomball that will accommodate everyone, including standard rectangular tables, round tables, and bar height cocktail tables. If you're not certain how to rent a table for your event, give our friendly team a call or browse our online selections to view your options.

4. How do we keep our outdoor event clean and organized?
It's important guests have areas to throw away their waste and sanitize so they can enjoy the festivities in style! We offer an amazing selection of affordable, useful equipment that will keep the party clean and waste-free, like our portable hand wash stations, VIP toilet trailers, and trash can covers for black trash cans. We even offer a haul away service so you don't have to worry about how you're going to clean up the mess when the party's over. As an all-inclusive wedding party rental company, we focus on the little details so you can enjoy the big day.

5. What unique features do you offer for events and parties?
Party planning is our passion, so we're experts at taking things to the next level and throwing a memorable celebration that's fun for everyone with our Tomball event rentals. Add magic to a princess themed birthday party with our special unicorn rentals or make your community celebration enjoyable for a wide age range with our petting zoo. We're a one-stop shop for all of your party rentals Tomball TX.

If you have additional questions about how we can make your party dreams a reality, give us a call at (888) 283-2623 to speak with one of our event specialists, or browse our online inventory to rent tents tables and chairs today.
The Best Party Equipment Rental Service in Tomball
The best part of operating a party equipment rental service is sharing unforgettable moments with our amazing customers. From first dances to retirement celebrations, we're thrilled to be part of your special memories with our furniture party rental options for all of the precious milestones that are worth celebrating.

Our fabulous repeat customers know that we put time, effort, and care into every party we're involved with. We're a 5-star reviewed party and event rentals company because we take party planning to the next level. Get in touch with us to learn more about how we can elevant your next event and why we're one of the most sought out party rental companies in the Tomball area.

Take a look at what some of our previous customers have to say about our party equipment rental service below:

"Always on top of it! Food is great, servers are great, and they always make sure the hosts are well taken care of. They pretty much manage the event for you once it begins so the hosts can enjoy themselves and mingle with the guests. We've used them several times and always go back to them for the next shindig!" -C. Braley

"I used Torkay For my husband's 50th B Day casino themed party. The casino tables, dealers and their Catering where Top Notch. Katrina helped us with all the suggestions on how ot make the celebration a success. Thank you Y'all!" -W. Zmiejko

"We hired this company for a small birthday party last week at my mother's house in Tomball. Communication, on time delivery, and friendliness of the staff was on point. Highly recommend them and will use Torkay Events again." -M. Ford