Hurricane Flex Fog Machine 1800 Watt - Commercial Grade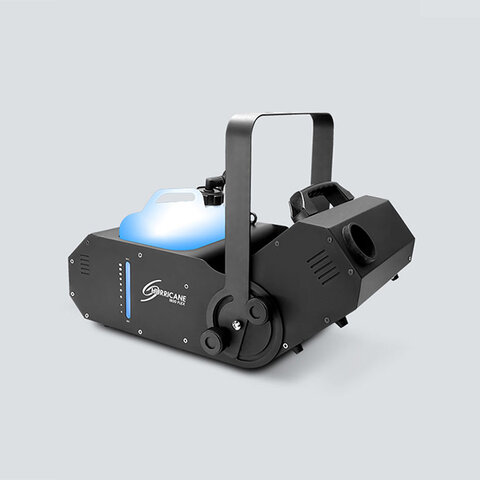 Description
Introducing the Hurricane Flex Fog Machine, the ultimate solution for creating a dramatic and captivating atmosphere in any commercial setting. With a powerful 1800-watt heating element, this fog machine is designed to produce a thick and consistent fog that will transform any space into a mystical and enchanting environment.
Crafted from high-quality materials, the Hurricane Flex Fog Machine is built to withstand the rigors of frequent use in commercial settings. Its durable construction ensures that it can withstand the demands of even the busiest venues, making it an ideal choice for event planners, DJs, and other professionals.
With its intuitive controls and user-friendly design, the Hurricane Flex Fog Machine is easy to operate and can be customized to suit any occasion. Whether you're looking to create a spooky Halloween atmosphere, a romantic ambiance for a wedding, or a high-energy environment for a concert or party, this fog machine has you covered.
So why wait? Rent the Hurricane Flex Fog Machine today and take your commercial events to the next level!