Casino Tables and Accessories
Card Shoe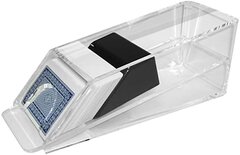 Casino Blackjack Table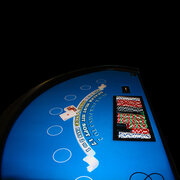 Casino Craps Table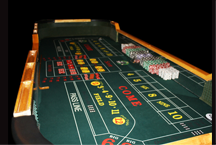 Casino Poker Table - Texas Hold Em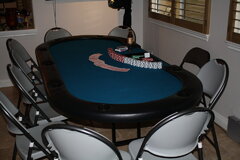 Casino Raffle Cage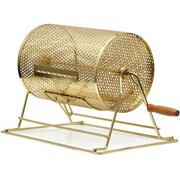 Casino Roulette Table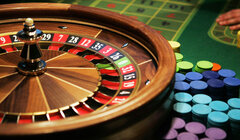 Roulette Dealer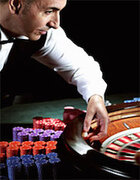 Casino Tables and Accessories Rentals from Torkay Event Services
Add a dash of thrilling excitement to your event with Torkay Event Services' casino tables and accessory rentals. Bring the alluring charm of Las Vegas right to your doorstep and watch as your guests dive into an evening full of fun and friendly competition.
Our casino table offerings range from Blackjack to Poker, Roulette to Craps. Each table, an authentic reproduction of those in a real casino, comes with high-grade felt, comfortable armrests and classy finishes. It's more than just a game - it's an immersive experience!
But what's a casino without its accessories? Torkay also provides quality chips, cards, dice, and all the paraphernalia you need to keep the games flowing. And worry not - we cater to both novices and seasoned players.
With Torkay Event Services, you're not just renting equipment - you're creating an exciting, memorable experience for your guests, one they'll talk about for years to come! Be sure to prevent unwanted messes with our premium napkin rentals as well.