Heavy weighted Umbrella Stands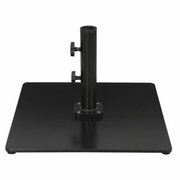 Market Umbrella - Beige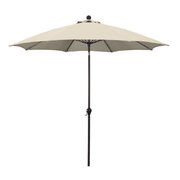 Umbrella Rentals from Torkay Event Services
When delivering shade with style, look no further than umbrella rentals from Torkay Event Services. Our umbrellas are a splendid fusion of function and fashion, crafted to lend your outdoor event a chic touch while offering a cool refuge from the sun.
Pool parties, garden soirees, beach events, or open-air weddings, our umbrellas seamlessly blend into any setting, adding a dash of panache and comfort. Crafted with durability and aesthetic appeal in mind, these parasols stand tall and inviting, beckoning your guests to relax and enjoy the festivities under their generous canopy.
Available in many colors, styles, and sizes, our umbrella rentals provide ample options to match your event's theme or color scheme. So, be it a pop of color or a classic white, trust Torkay's umbrella rentals to uplift your event's look and feel while ensuring your guests stay cool and comfy, come rain or shine. Be sure to also look into our silverware and flatware rentals.