Traffic and Crowd Control
Barrel Cones with reflectors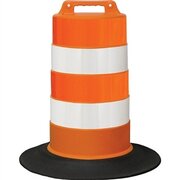 Traffic Cones With Reflector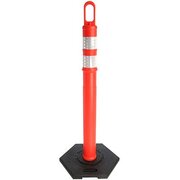 Traffic and Crowd Control Rentals: The Unsung Heroes of Event Management
Turn chaos into order with Torkay Event Services' excellent array of traffic cone rentals. Expertly designed and highly visible, these cones are the unsung heroes of seamless event management, providing necessary guidance to guests and vehicles alike.
Our traffic cones are versatile tools, perfect for various uses such as guiding parking, demarcating areas, or directing foot traffic. With their bright orange color and reflective stripes, they ensure high visibility, even in low light conditions, keeping your guests safe and your event orderly.
From small personal gatherings to large-scale events, our traffic cones are sturdy, stable, and withstand all weather conditions, making them suitable for both indoor and outdoor use. Available in various sizes to meet different needs, they are easily portable and can be set up or removed swiftly.
Trust Torkay Event Services' traffic cone rentals to steer your event in the right direction, ensuring safety and efficiency from start to finish. Be sure you have everything you need for your upcoming event, including inflatables, yard games, tables, food services, and even glassware.