Chair Cover - Banquet Chairs Only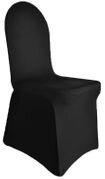 Chair Cover - Folding Chairs Only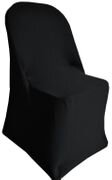 Chair Covers and Sash Rentals from Torkay Event Services
Transform ordinary seating into extraordinary settings with Torkay Event Services' splendid selection of chair cover and sash rentals. Our beautiful chair covers offer an instant uplift to any venue, creating an inviting and elegant atmosphere for all your guests.
From simple to extravagant, modern to vintage, our variety of chair covers caters to every style and event theme. Made from quality materials, these covers provide a sleek, clean look that elevates the overall ambiance of your setting. Add an extra layer of elegance with our stunning sash rentals. Available in a plethora of colors, textures, and styles, these sashes allow you to play with contrast or complement your event's color scheme, creating a look that's unique to you.
With Torkay Event Services, every chair at your event becomes part of the décor, transforming your venue into a picturesque setting that leaves a lasting impression on your guests. So, take a seat and let us bring your vision to life! Pair our chair covers and sashes with our casino tables and accessories to bring your casino night to life like the pros.