White Dance Floor 3' x 4'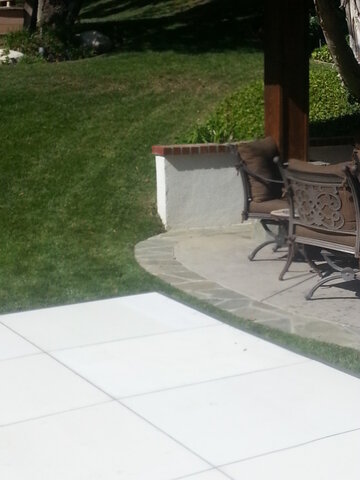 Description
White Dance Floor
Need a White Dance Floor rental in Houston, TX for your next event? Torkay Events offers White Dance Floors for rent in communities throughout Cypress, Tomball, Spring, Katy, The Woodlands, and more. Our White Dance Floor rentals are an easy, budget-friendly choice for any venue or event including wedding receptions, birthday parties, sweet 16s, quinceñeras, school dances, corporate events or any other large gathering in Harris, Waller, and Montgomery counties.
Need a DJ? Torkay Events also offers DJ services for events in Houston, TX.
Select your desired Dance floor and order the corresponding number of pieces to build your selected size.
3ft. x 4ft. WHITE Dancefloor Pieces – Available Sizes
9Ft. x 8 Ft. - Up to 15 Dancers – 6 Dancefloor Pieces
12 Ft. x 9 Ft. - Up to 24 Dancers – 9 Dancefloor Pieces
12 Ft. x 12 Ft. - Up to 32 Dancers – 12 Dancefloor Pieces
15 Ft. x 12 Ft. - Up to 40 Dancers – 15 Dancefloor Pieces
16 Ft. x 15 Ft. - Up to 54 Dancers – 20 Dancefloor Pieces
18 Ft. x 16 Ft. - Up to 64 Dancers – 24 Dancefloor Pieces
20 Ft. x 18 Ft. - Up to 77 Dancers – 30 Dancefloor Pieces
*Example – 12x12 floor is (12) 3x4 Sections x $40.00 Each Section = $480.00
(add to cart a quantity of 12)
** Note - If you are inviting 100 guests generally speaking there will be a maximum of 75% of your guests on the dancefloor at the same time, use this as a guide when choosing your desired dancefloor size above along with measuring your available space for setup.
Our White Dance Floor is the perfect addition to any event that requires an elegant and modern touch. Measuring 3' x 4', this dance floor is made of high-quality materials that ensure durability and longevity. The sleek white finish provides a clean and sophisticated look that will complement any party theme or decor. It is easy to install and can be set up in minutes, making it an ideal choice for weddings, corporate events, and other special occasions. This dance floor is designed to withstand heavy foot traffic and is slip-resistant, ensuring the safety of your guests. Rent our White Dance Floor today and make your event a night to remember!