Tent Sidewall - 8ft Tall White - Charge per foot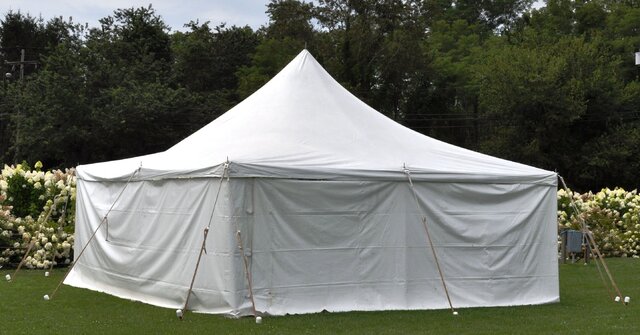 Description
Tent
Introducing our premium quality Tent Sidewall - 8ft Tall White that is perfect for any outdoor event. Our sidewalls are made from high-quality materials that are durable, long-lasting, and can withstand harsh weather conditions. The 8ft tall white sidewall is perfect for providing privacy, shelter, and protection from the wind and sun.
Our Tent Sidewall is sold by the foot, so you can customize the length to fit your specific needs. Whether you are hosting a wedding, corporate event, or outdoor festival, our Tent Sidewall is a great addition to any tent setup. The white color adds a touch of elegance and sophistication to your event, making it stand out from the rest.
Our Tent Sidewall is easy to install and can be attached to any tent with ease. It is also easy to clean and maintain, making it a great investment for any event planner or rental company. So, if you are looking for a high-quality Tent Sidewall that is both functional and stylish, look no further than our 8ft Tall White Tent Sidewall.