Red Plate Chargers with Bead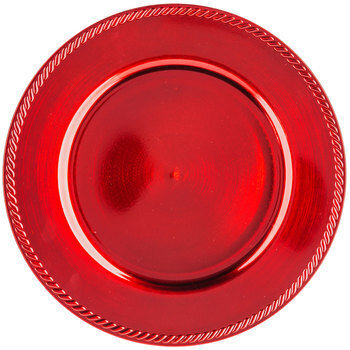 Description
Elevate your dining experience with these stunning red plate chargers with bead. Crafted from high-quality materials, these chargers are designed to add a touch of sophistication and elegance to any table setting. The vibrant red color is perfect for adding a pop of color to your table, while the intricate beading detail adds a touch of glamour and refinement.
Measuring 13 inch, these chargers are the perfect size for standard dinner plates, and can be easily incorporated into any table setting. Whether you're hosting a formal dinner party or simply enjoying a meal with family and friends, these chargers are sure to impress.
Not only are these chargers beautiful, they are also incredibly durable and easy to clean. Simply wipe them down with a damp cloth after use, and they'll be ready to use again and again.
Invest in these stunning red plate chargers with bead today, and take your dining experience to the next level.