Large Metal Drink Tubs - Glavanized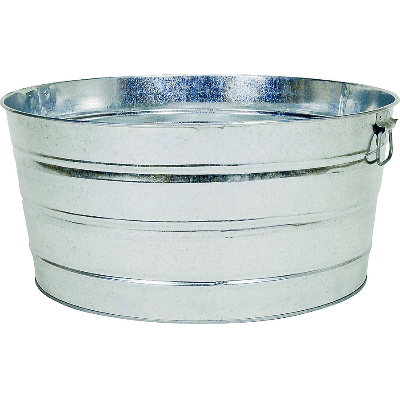 Description
Introducing our Large Metal Drink Tubs - Galvanized, the perfect addition to any outdoor gathering or party. These tubs are made from high-quality galvanized metal, ensuring durability and long-lasting use. Measuring at a generous size, they are perfect for holding a large amount of ice and drinks, keeping your guests refreshed and hydrated throughout the event.
The galvanized finish not only provides a stylish and rustic look, but it also adds an extra layer of protection against rust and corrosion, making these tubs suitable for both indoor and outdoor use. The sturdy handles on either side make it easy to transport the tubs from one location to another, making them a practical and functional addition to any event.
Whether you're hosting a backyard BBQ, a wedding reception, or a corporate event, our Large Metal Drink Tubs - Galvanized are the perfect choice for keeping your drinks cool and your guests happy. So why wait? Rent yours today and take your party to the next level!