Giant Jenga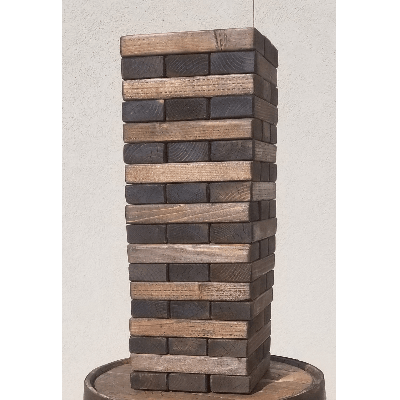 Description
Looking for a fun and exciting game to play with family and friends? Look no further than Giant Jenga! This classic game has been supersized for even more fun and excitement.
The Giant Jenga set includes 54 high-quality wooden blocks that are precision cut for a perfect fit. Each block measures 7.5 inches long, 2.5 inches wide, and 1.5 inches tall, making them easy to handle and stack.
The game is easy to play - simply stack the blocks in rows of three, alternating the direction of each row. Then, take turns removing one block at a time from the tower and placing it on top. The game continues until the tower falls - the player who caused the tower to fall loses!
Giant Jenga is perfect for outdoor events, family gatherings, and parties. It's a great way to get everyone involved and having fun. Plus, the high-quality wooden blocks are built to last, so you can enjoy this game for years to come.
So why wait? Rent your Giant Jenga set today and get ready for hours of fun and laughter with family and friends!