Giant Connect 4 Game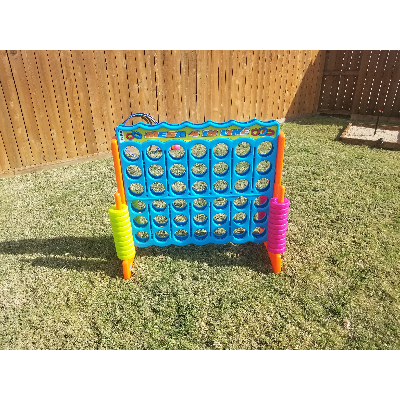 Description
Looking for a fun and engaging game that will keep the whole family entertained for hours? Look no further than the Giant Connect 4 Game! This classic game has been supersized to make it even more exciting and challenging.
The Giant Connect 4 Game is made from high-quality materials and features a sturdy frame that can withstand even the most enthusiastic players. The game pieces are bright and colorful, making it easy to keep track of your moves and those of your opponents.
Playing the Giant Connect 4 Game is easy and intuitive. Simply drop your colored discs into the slots at the top of the frame, trying to get four in a row before your opponent does. The game is perfect for players of all ages and skill levels, making it a great addition to any family gathering, party, or event.
So why wait? Order your Giant Connect 4 Game today and start enjoying hours of fun and excitement with your friends and family!