Gallon of Professional Fog Juice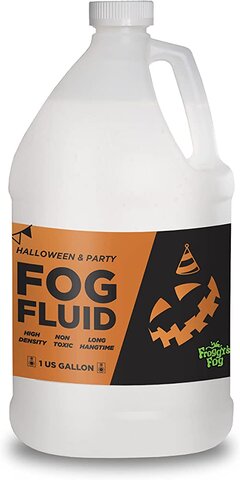 Description
Introducing our Gallon of Professional Fog Juice - the perfect addition to any event or performance that requires a stunning visual effect. Our fog juice is specially formulated to create a thick, long-lasting fog that will enhance the atmosphere and add drama to your event.
This high-quality fog juice is made from premium ingredients and is designed to work with a wide range of fog machines. It is non-toxic, non-flammable, and produces a clean, white fog that won't leave any residue or stains.
Our Gallon of Professional Fog Juice is perfect for use in theaters, nightclubs, haunted houses, and other venues where a dramatic, atmospheric effect is desired. It is easy to use - simply pour the fog juice into your fog machine and watch as it creates a stunning, immersive fog effect that will captivate your audience.
So if you want to take your event or performance to the next level, try our Gallon of Professional Fog Juice today and experience the magic of high-quality fog effects.