Fishing Game - Includes Pool, Magnetic fish and Fishing Pools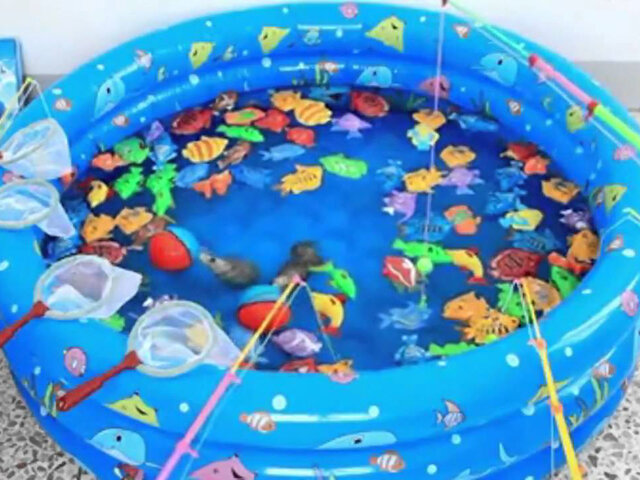 Description
Looking for a fun and exciting way to keep your little ones entertained? Look no further than our Fishing Game! This game includes a pool, magnetic fish, and fishing poles, providing hours of entertainment for kids of all ages.
The fishing game is easy to set up and can be played both indoors and outdoors. Simply fill the pool with water, scatter the magnetic fish throughout, and let your child use their fishing pole to catch them. The magnetic fish are designed to stick to the fishing poles, making it easy for young children to catch them.
Not only is this game a fun way to keep kids entertained, but it also helps to develop their hand-eye coordination and fine motor skills. The bright colors of the fish and pool also help to stimulate their visual senses.
Whether you're planning a birthday party, family gathering, or just looking for a way to keep your kids entertained on a lazy afternoon, our Fishing Game is the perfect choice. Rent yours today and watch your child's face light up with excitement!