Christmas Themed CenterPieces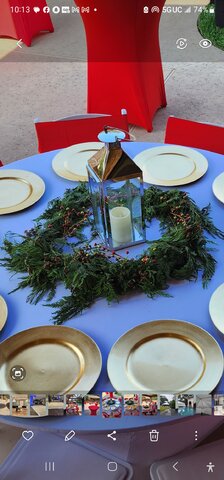 Description
Looking for the perfect way to add some festive flair to your holiday dinner party? Look no further than our Christmas-themed centerpieces! Our beautiful and unique centerpieces are designed to add a touch of holiday magic to your guest dinner tables.
Each centerpiece features a beautiful arrangement of fresh flowers, evergreen branches, and festive ornaments, creating a stunning display that will delight your guests. Our centerpieces are available in a variety of styles and sizes, so you can choose the perfect one to fit your decor.
Whether you're hosting an intimate family dinner or a large holiday party, our Christmas-themed centerpieces are sure to impress. Rent yours today and make your holiday celebration one to remember!