Cambro Hot Drink DIspenser - 10 Gallon (Black - 10 Gallon)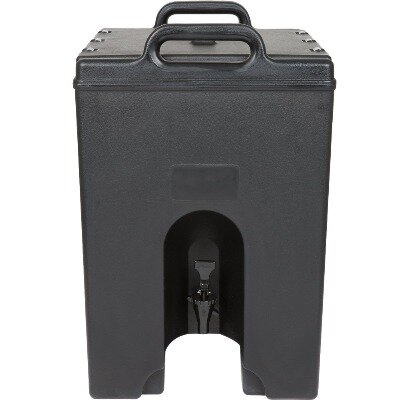 Description
Introducing the Cambro Hot Drink Dispenser - the perfect solution for serving hot beverages at your next event or gathering. With a generous 10-gallon capacity, this dispenser is perfect for large crowds and high-volume events. The sleek black design adds a touch of sophistication to any setting, while the durable construction ensures long-lasting use.
Featuring a unique lid design that allows for easy filling and cleaning, this dispenser is a breeze to use. The spigot is also easy to operate, ensuring that your guests can help themselves to a hot cup of coffee, tea, or other hot beverage with ease. The dispenser also features a convenient drip tray, which helps to keep your serving area clean and tidy.
Whether you're hosting a business conference, a wedding reception, or a family gathering, the Cambro Hot Drink Dispenser is the perfect addition to your beverage service. With its large capacity, easy-to-use design, and durable construction, this dispenser is sure to make your event a success.