Behringer Eurolive B115D 1000W 15" Powered Speaker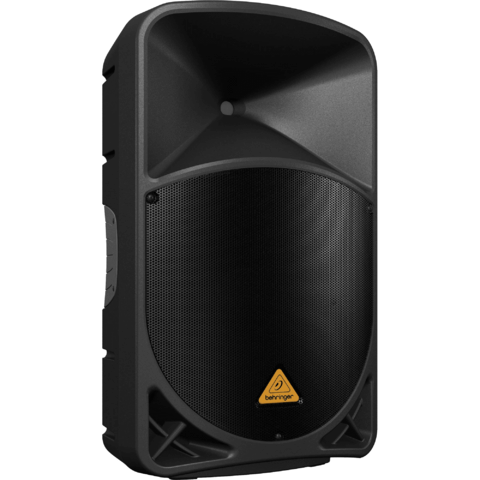 Description
Introducing the Behringer Eurolive B115D, a powerful 15" powered speaker that delivers exceptional sound quality and performance. With a peak power output of 1000 watts, this speaker is perfect for a wide range of applications, from live performances and DJ events to corporate presentations and public speaking engagements.
The B115D features a high-performance 15" woofer and a 1.35" compression driver that work together to deliver clear, crisp sound with deep, punchy bass and sparkling highs. The built-in Class-D amplifier provides plenty of power to ensure that your sound is heard loud and clear, even in large venues.
Designed with portability in mind, the B115D is lightweight and easy to transport, thanks to its ergonomic handles and rugged construction. Whether you're setting up for a gig or moving between venues, this speaker is built to withstand the rigors of the road.
Other features of the B115D include a 2-band EQ for easy sound shaping, a built-in mixer with two channels and XLR/TRS inputs, and a versatile design that allows you to use it as a main speaker or as a floor monitor. With its exceptional sound quality, powerful performance, and versatile design, the Behringer Eurolive B115D is the perfect choice for anyone looking for a high-quality powered speaker.