Balloon Pop - Darts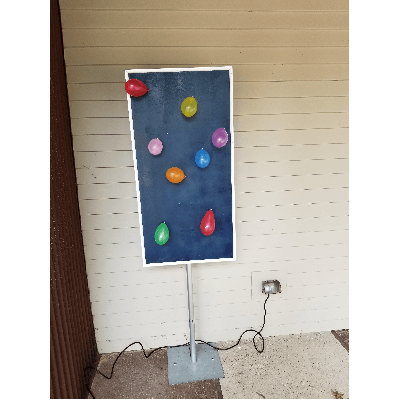 Description
Balloon Pop - Darts is a fun and exciting game that is perfect for all ages. This game is designed to test your accuracy and precision as you aim to pop as many balloons as possible using darts. The game features a colorful and vibrant design that will keep you engaged and entertained for hours on end.
The gameplay is simple yet challenging, as you need to time your shots perfectly to hit the balloons and score points. You can choose from a variety of different game modes, including timed challenges and endless play. The game is easy to learn but difficult to master, making it a great choice for both casual and experienced gamers.
Balloon Pop - Darts is also a great way to improve your hand-eye coordination and concentration skills. Whether you're playing alone or with friends, this game is sure to provide hours of fun and entertainment. So why wait? Rent Balloon Pop - Darts game today and start popping those balloons!