20 Ft. Heavy Duty outdoor Flag Pole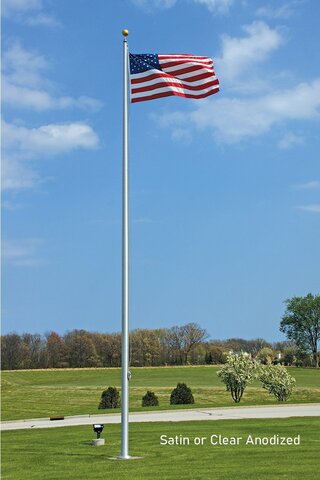 Description
Looking for a reliable and sturdy flagpole to display your flag outdoors? Look no further than our 20 Ft. Heavy Duty outdoor Flag Pole!
Crafted from high-quality aluminum, this flagpole is built to withstand even the harshest weather conditions. Its heavy-duty construction ensures that it remains stable and secure, even in windy conditions.
With a sleek and modern design, this flagpole is the perfect addition to any outdoor space. It's easy to install and comes with everything you need to get started, including a gold ball ornament, a halyard rope, and two flag clips.
So whether you're looking to display your national flag, a sports team flag, or any other type of flag, our 20 Ft. Heavy Duty outdoor Flag Pole is the perfect choice for you. Order yours today and start showing off your pride in style!